Children and Adolescents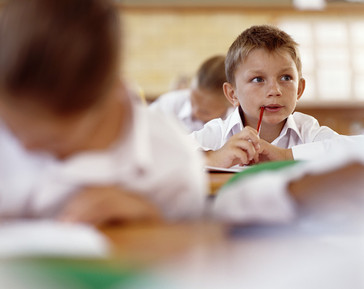 Children and adolescents present with unique issues for Neuropsychological Evaluations. For instance, evaluations are conducted against a backdrop of a developing brain. At these ages cognitive abilities are in the process of developing and maturing along with an emerging personality and emotional/social skills. As many of our child and adolescent patients are engaged in school and other academic settings, conditions that impact learning and social development often prompt referrals for a Neuropsychological Evaluation.

Although, the range of cognitive, behavioral and emotional areas assessed may be similar to those in adults; the tests and evaluation methods used for child and adolescent Neuropsychological Evaluations often differ significantly from those used in adult evaluations. Each evaluation is tailored to the particular needs of a child or adolescent. Parents, teachers, school counselors and school psychologists may also become integral parts of an evaluation process and represent important collateral resources for the Neuropsychological Evaluation. The broad evaluation goals at Northeast Neuropsychology include: bringing clarity to clinical pictures that are complex and sometimes confusing; providing information about cognitive and emotional functioning to parents and referral sources that will help with short and long-term treatment planning; focusing on strengths in addition to weaknesses to help ensure that forward growth for any child or adolescent is emphasized.

Conditions or issues that may prompt a referral for a
Neuropsychological Evaluation include the following:

• Academic and Learning Difficulties
• Attention Deficit Hyperactivity Disorder and Executive Function Weakness
• Learning Disorders
• Accomodations Testing (SAT)
• Autism-Spectrum Disorders
• Brain Injury / Concussion
• Cancer / Cancer Treatment

The doctors at Northeast Neuropsychology evaluate children ages 6 and older. If desired, we also attend PPTs and other academic planning meetings. Our doctors understand the unique issues faced by parents, children and adolescents who struggle with medical, developmental and emotional conditions that adversely impact adaptive functioning in life.

​

---